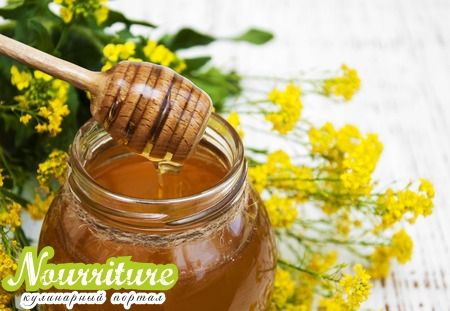 Rapeseed honey
is characterized by a high glucose content, and because of this, it is suitable for a morning breakfast, saturating the body with energy for the whole day!
Rapeseed honey: properties of rapeseed honey 
Due to the large amount of glucose, rapeseed honey quickly crystallizes, but its taste remains soft, and the smell is subtle. The creamy consistency of not quite fresh rapeseed honey allows you to eat it as a filling for toast and buns. In addition, rapeseed honey, both in liquid and solidified form, is perfectly combined with nuts, fruits, spices, lemon zest and ginger.