Recipes
Salad from so-iny mullet with green peas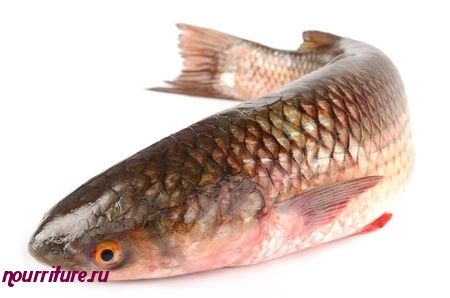 Ingredients
→ GROUND BLACK PEPPER
→ SALT
→ 500 G PELENGAS
→ 50 G PARSLEY
→ 3 HARD-BOILED EGGS
→ 2 LEMON SLICES (FOR DECORATION)
→ 1 CUP CANNED GREEN PEAS
→ 0.5 CUPS OF MAYONNAISE

Separate the fish from the bones and boil until tender in a small amount of salted water (see the materials "Cutting fish", "Features of cooking boiled fish"). Then cool the finished fillet and cut into small pieces. 
Finely chop the eggs. Wash the parsley under cold water, shake it off and chop it. 
Mix the pelengas fillet, peas, eggs, parsley in a salad bowl and season with mayonnaise, salt and ground black pepper. Garnish the finished salad with lemon slices.