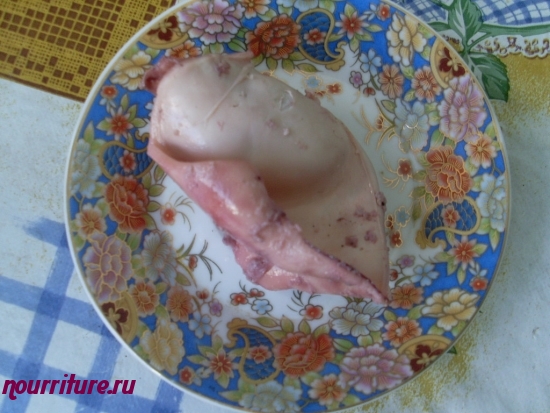 Ingredients
→ SALT
→ PARSLEY OR DILL (FOR COOKING SQUID)
→ GROUND BLACK PEPPER
→ 500 G SQUID
→ 4 TABLESPOONS CANNED GREEN PEAS
→ 2-3 APPLES OF SWEET AND SOUR TASTE
→ 2-3 BOILED POTATOES
→ 125 G OF MAYONNAISE
→ 1-2 BOILED CARROTS

Put the squid fillet in boiling water, add the herbs and cook for 3 minutes. Then cool, peel the skin from the squid and cut them into slices. 
Peel the apples, remove the core and cut into slices. 
Cut the cooked carrots and potatoes into cubes. 
Mix all the ingredients, add the green peas and season with mayonnaise. At the end of the salad, add salt and pepper to taste.