Recipes
Salmon or trout in meat jelly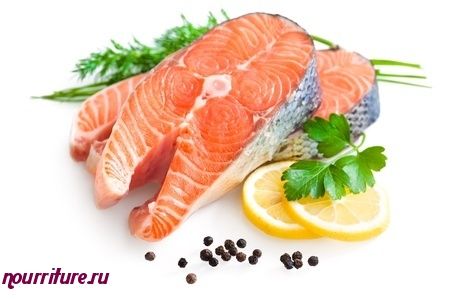 Ingredients
→ THYME AND OTHER SPICES TO TASTE (FOR MEAT BROTH)
→ SALT TO TASTE (FOR FISH BROTH) +1 PINCH OF SALT (FOR MEAT BROTH)
→ 30 ML APPLE CIDER VINEGAR WITH TARRAGON (FOR MEAT BROTH)
→ 30 ML APPLE CIDER VINEGAR (FOR MEAT BROTH)
→ 3 LITERS OF WATER (FOR MEAT BROTH)
→ 250-400 G VEAL BONES
→ 200 G PORK SKIN
→ 200 G BEEF KNUCKLE CUT INTO SMALL PIECES
→ 20 G CELERY ROOT (1 TEASPOON DRY CELERY ROOT) (FOR MEAT BROTH)
→ 20 G OF PARSLEY ROOT (OR 3\4 TEASPOONS OF DRY PARSLEY ROOT) (FOR MEAT BROTH)
→ 2 CUPS CHOPPED GREENS (FOR FISH BROTH)
→ 2 PORK CHOPS
→ 10 PEAS OF BLACK PEPPER (FOR FISH BROTH) +10 PEAS OF BLACK PEPPER (FOR MEAT BROTH)
→ 1.5 TABLESPOONS LEMON JUICE (FOR MEAT BROTH)
→ 1.5 KG OF SALMON OR TROUT
→ 1 RAW EGG WHITE (FOR MEAT BROTH)
→ 1 CARROT (FOR MEAT BROTH)
→ 1 SMALL ONION (FOR FISH BROTH) + 0.5 ONIONS (FOR MEAT BROTH)
→ 0.5 CUPS OF VINEGAR (FOR THE FISH BROTH)
→ 0.5 BAY LEAVES (FOR MEAT BROTH)

Products for the meat jelly: 250-400 g veal bones, 2 pork shanks, 200 g, cut into small slices of beef shank, 200 g pork skin, 3 liters of water, 30 ml of Apple cider vinegar, 30 ml of vinegar with tarragon (see recipe "the Apple cider Vinegar with tarragon"), 1 pinch of salt, thyme and other spices to taste Bay leaf 0,5, 10 peas of black pepper, 1 carrot, 20 g of parsley root (or 3\4 tsp dry parsley root), 20 g of celery root (1 tsp dry celery root), 0.5 onions 1 raw egg white, 1,5 tbsp of lemon juice. 
Clean the fish, put it in a hot spicy broth (water, salt, herbs, pepper, onion, vinegar) and cook for 15 minutes. Fish can be cooked as a whole, or cut into portions (see the article "Cutting fish"). 
Crushed veal bones, pork chops, beef and pork skin pour water and cook on low heat for 3 hours, from time to time removing the fat from the broth. Add the vinegar, salt, onion, carrot, thyme, bay leaf, pepper and roots and cook for another 4 hours at a low boil. Then strain the meat broth and put it in a cold place. After that, remove the fat, reheat the broth and make a clarification: lightly beat the protein, add the lemon juice and pour into the broth. While stirring, bring everything to a boil. When the drawback settles to the bottom, strain the broth through a damp linen cloth (or cheesecloth) and pour into a glass jar. 
The bottom of a large fish mold is covered with meat jelly and put in the refrigerator to solidify. Then put the cooled boiled fish on top and pour it with the remaining uncooked jelly. Salmon or trout in meat jelly for 2 hours in the refrigerator until completely solidified. 
Before serving, dip the mold in hot water for a few seconds and tip it onto a platter.