Recipes
Salted and smoked herring salad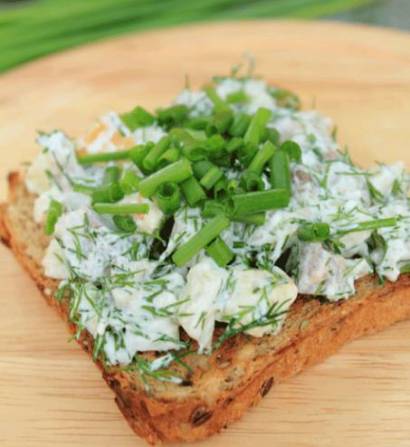 Ingredients
→ SALT
→ 400 G SALTED HERRING
→ 30 G PARSLEY OR DILL
→ 3 APPLES OF SWEET AND SOUR TASTE
→ 2-3 PICKLED CUCUMBERS
→ 200 G OF MAYONNAISE
→ 2 HARD-BOILED EGGS
→ 100 G SMOKED HERRING
→ 1 HEAD OF ONION

Soak the herring and cut it into boneless fillets (see "Cutting fish" and "Processing salted herring"). Remove the skin from the smoked herring and remove the bones. Cut the herring into cubes.

Cut eggs, apples, onions, cucumbers and mix with salt and mayonnaise. Add the herring. Pour the remaining mayonnaise over the salad. Garnish with chopped herbs.

Serve the salad with fried potatoes. You can also use this salad as a filling for sandwiches.