Recipes
Sandwiches with rice, crab (shrimp) and fish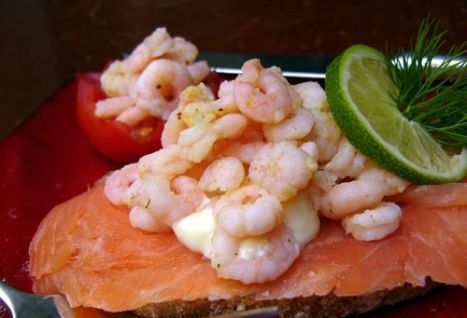 Ingredients
→ SALT
→ SALTED SALMON OR FRESH BOILED FISH (LAMPANG, LOBAN, POLLOCK, COD)
→ WHITE BREAD
→ 30 G OF DILL
→ 1-2 APPLES OF SWEET AND SOUR TASTE
→ 100 G OF MAYONNAISE
→ 100 G BOILED CRABS (OR SHRIMP)
→ 1 TEASPOON LEMON JUICE
→ 0.5 TEASPOONS LEMON ZEST
→ 0.25 CUP COOKED CRUMBLY RICE

Boil the rice in salted water (see the recipe "Japanese rice"), cool, mix with small cubes of apples and mayonnaise. Fill the mass with chopped dill, lemon juice and lemon zest.

Put the salad on the sliced white bread so that you can put crabs on top (cooked after boiling for 10-20 minutes), shrimp (boiled and frozen are cooked for 3-5 minutes after boiling, and raw-10-12 minutes), slices of salted salmon or pieces of boiled fish.

Before serving, decorate ready-made sandwiches with dill sprigs.