Recipes
Smoked sardine salad with vegetables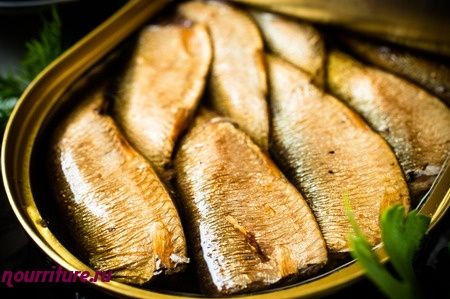 Ingredients
→ 8 FRESH LETTUCE LEAVES
→ 30 G GREEN ONIONS
→ 3 BOILED POTATOES
→ 2 HOT SMOKED SARDINES
→ 1 SMALL BOILED BEETROOT
→ 1 BOILED CARROT
→ 0.5 CUPS OF MAYONNAISE

Potatoes, carrots and beets are thoroughly washed and boiled until soft, then peel their skins and cut into small cubes. Mix all the vegetables in an enamel bowl and season with mayonnaise. 
Peel the smoked sardines and separate them from the bones (see the article "Cutting fish"). 
The bottom of a deep salad bowl is decorated with washed lettuce leaves, put the fish fillet and pour mayonnaise. Place the vegetable mixture on top.
Ready-made salad of smoked sardines with vegetables to decorate with finely chopped green onions.