Recipes
Solyanka of sturgeon fish in a frying pan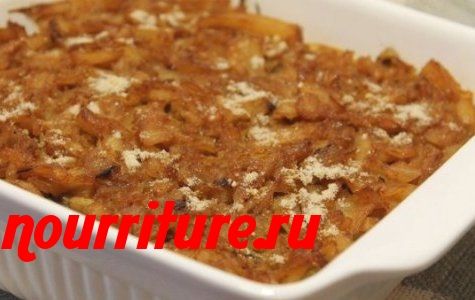 Ingredients
→ A FEW SPRIGS OF PARSLEY (FOR DECORATION)
→ LEMON SLICES
→ 500 G BONELESS STURGEON FILLET
→ 50 G OLIVES
→ 50 G CAPERS
→ 3 ONIONS
→ 2 TABLESPOONS TOMATO PASTE + 2 TABLESPOONS TOMATO PASTE FOR STEWING CABBAGE
→ 2 TABLESPOONS CRUSHED BREADCRUMBS
→ 2 TABLESPOONS BUTTER + 2.5 TABLESPOONS BUTTER FOR CABBAGE
→ 2 PICKLED CUCUMBERS
→ 2 BAY LEAVES
→ 1 CUP FISH BROTH (OR COLD BOILED WATER)
→ 1 TABLESPOON SUGAR
→ 1 TABLESPOON WHEAT FLOUR
→ 1 KG OF WHITE CABBAGE

Chop the cabbage and put it out.

Prepared fish (sturgeon, sturgeon, beluga or sterlet) cut into portions of 40-50 g, put separately in a saucepan or saucepan, season with salt and pepper, add capers, peeled from the skin and grains and cut into small slices cucumbers.

Also add the tomato paste, chopped and lightly toasted onions, 1 cup of fish broth (or water) (see "Fish broth"), 2 bay leaves, then cover and cook for 15-20 minutes.

Then add the flour mixed with 1 teaspoon of oil, carefully, without breaking the pieces of fish, stir and boil for 1-2 minutes.

On the bottom of the pan put 1/3 of cabbage, flatten, lay on top the fish with a side dish, pour the sauce obtained by cooking fish, cover with rest of cabbage, to level, sprinkle with crushed breadcrumbs, drizzle with oil and put on 8-10 minutes in a preheated 180-200 degree oven.

Before serving, put the olives on a hodgepodge. You can decorate the hodgepodge with lemon slices, plums or fresh cranberries and sprigs of parsley.