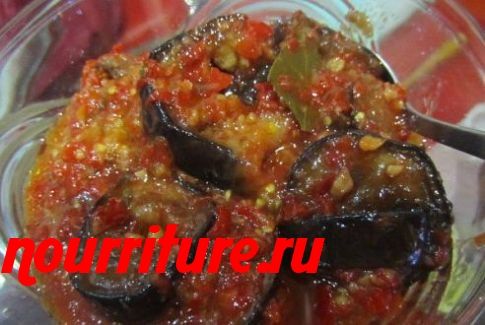 Ingredients
→ SALT
→ GROUND BLACK PEPPER
→ 8 RED TOMATOES
→ 20 G DILL GREENS
→ 20 G PARSLEY
→ 2 BELL PEPPER PODS
→ 2 EGGPLANTS
→ 1-2 CLOVES OF GARLIC
→ 1 HOT SMOKED MACKEREL
→ 0.5 CUP VEGETABLE OIL

Remove the skin from the mackerel, remove the bones (see "Cutting fish") and cut the fillet into cubes.

Wash the eggplants, cut into thin circles, stand for 15-20 minutes in boiled salted water to get the bitterness out, and then rinse and squeeze. Fry the eggplant in a frying pan with vegetable oil.

Put in a salad bowl layers: eggplant, herbs, bell pepper, boiled and mashed tomatoes. The upper layer of the Gulf of pureed tomatoes (tomato puree), garnish with greenery.

For sharpness, in addition to pepper, you can add 1-2 cloves of garlic to the dish.