Recipes
Sturgeon salad with potatoes and tomatoes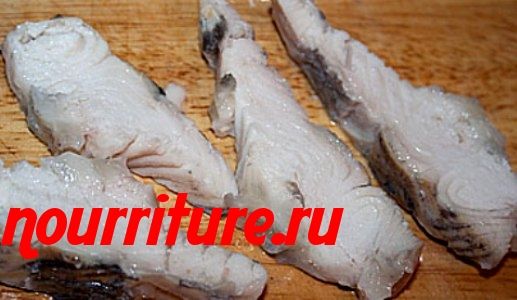 Ingredients
→ SALT
→ RED HOT GROUND PEPPER
→ 300 G BONELESS STURGEON FILLET
→ 2 TABLESPOONS LEMON JUICE
→ 2 TOMATOES
→ 2 BOILED POTATOES
→ 1/3 CUP MAYONNAISE

Sturgeon fillet (see "Cutting fish") boil in a small amount of water until ready (see "Features of cooking boiled fish"), cool and cut into small cubes. Transfer them to a glass dish, sprinkle with lemon juice, mix and let stand for 15-20 minutes at room temperature.

Boil the potatoes in the "uniform", cool, peel and cut into thin slices. Tomatoes scald with boiling water, remove the skin and cut into small slices.

Mix the sturgeon fillet, potatoes, tomatoes in a salad bowl, add salt and red pepper and season with mayonnaise. All the ingredients are thoroughly mixed.