Recipes
Sturgeon salad with tomatoes and apples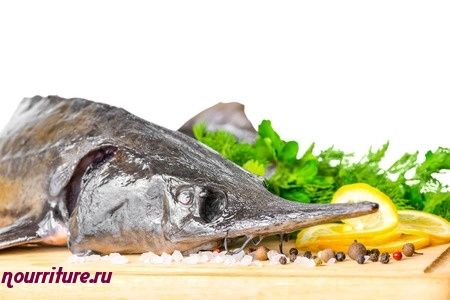 Ingredients
→ SALT
→ 3-4 BOILED POTATOES
→ 300 G STURGEON
→ 30 G GREEN SALAD
→ 200 G OF MAYONNAISE
→ 2 FRESH CUCUMBERS
→ 2 TOMATOES
→ 1 SWEET AND SOUR APPLE
→ 1 HARD-BOILED EGG

To prepare
a salad of sturgeon with tomatoes and apples
, boil potatoes and sturgeon (see the articles "Cutting fish" and "Features of cooking boiled fish"). 
Finely chop the vegetables and fish, add salt, mix and season with mayonnaise. 
Before serving, add the sliced apple. On top of the sturgeon salad with tomatoes and apples, decorate with green lettuce leaves and egg slices.