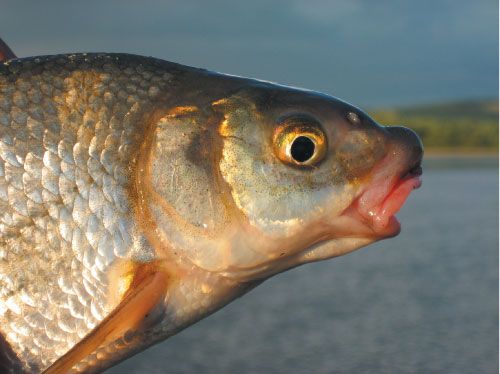 Syrt (rybets) – this is a rare river fish of the family Cyprinidae; it is unusual in appearance – with an elongated nose covering the mouth, and silver-blue scales. Forms a number of subspecies, most of which are: Caspian vimba (the length of the individual reaches 30 cm in length), the Azov-black sea vimba (length individuals - 40 cm) Sarti Black and North seas (individuals, length - 50 cm; on taste, this subspecies is slightly inferior Azov).    
From the point of view of taste, the meat of syrti is fat, tender, juicy. There is an opinion that even the name of the fish "Syrt" is formed from the verb "syret" or the adverb "Syro", which also indicates a special juiciness of the flesh.
Cheese is considered to be inimitably delicious in smoked and dried forms – here it is little inferior to Shemaiah. However, it can be fried, salted, baked, stewed. Or prepare egg-fish dishes and cutlets from it.