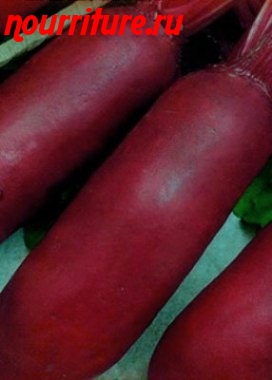 "Slavyanka" is a late-maturing variety of table beet with an excellent sweet and juicy taste. 
The root vegetables are cylindrical in shape, painted in a dark maroon color. Their skin is smooth, easy to peel, and the flesh is tender, without dividing into ring zones. The color of the pulp is dark maroon.
In length, root crops grow up to 10-15 cm, and their weight reaches 250-300 g.
In cooking, the variety "Slavyanka" finds universal application. It is also noteworthy that it has a good shelf life.