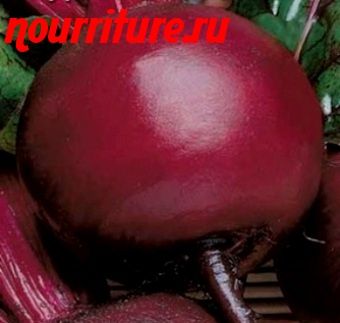 "Odnorostkovaya" - a late-maturing variety of table beet with a good, juicy taste. It is characterized by excellent shelf life: when stored, it does not lose its taste and appearance.
Large (310-610 g), aligned, dark cherry root vegetables have a rounded or flat-rounded shape with a smooth surface. Their flesh is tender, dark maroon in color.
In cooking, beet varieties "odnorostkovaya" are used in fresh and canned types.