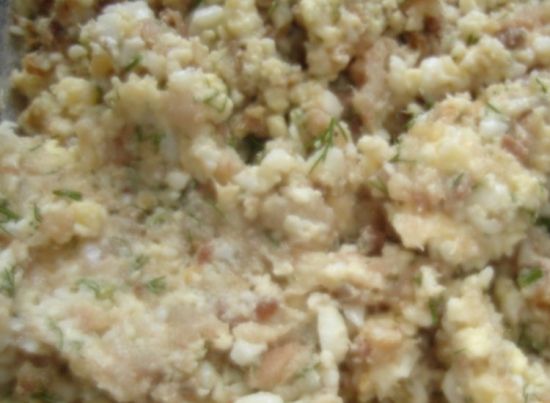 Ingredients
→ 2 HARD-BOILED EGG YOLKS
→ 100 G BUTTER
→ 1 SALTED HERRING

Wash the herring with cold boiled water, then put it to soak in cold boiled water for 8-10 hours. For 8-10 hours, the water should be changed at least 2-3 times. Then remove the skin from the herring, separate the fillet from the bones and pass through a meat grinder along with the boiled yolks. 
Add the softened butter to the mass, and then rub everything thoroughly. 
Serve as a cold appetizer or as a filling for sandwiches.