Diversity
Today October 29 Daniel Luis Castellaneta was born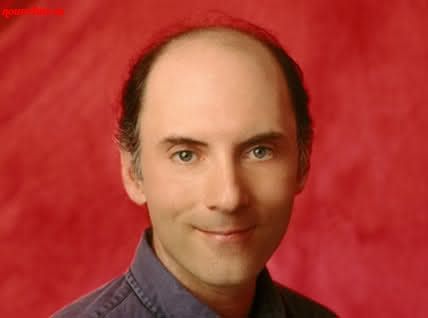 Biography Daniel Louis Castellaneta
Daniel Louis Castellaneta (born October 29, 1957) is an American actor best known for his work on the Simpsons animated series, where he voiced Homer Simpson, as well as a number of other characters.  Date of birth: 29.10.1957 Place of birth: Chicago, USA Citizenship: USA.
Born in Chicago, Castellaneta graduated from high school and attended Northern Illinois University. While in high school, he played for the school's baseball team. Years later, assistant coach dick trout recalled: "Dan was a funny guy, but he threw the ball like a girl. "After graduating from University, he started working for a Chicago acting company, which he later described as"a place that if you don't have fun being there, it quickly shows you how much fun it is to leave."
He married the writer DeBa Lacusta, which later became one of coatrol several episodes of the show. Lives in Los Angeles .
Homer Simpson and other voice-over roles in the simpsons, the voice of Castellaneta is spoken by Homer Simpson (during voice-over, you have to press your chin to your throat to get the right tone, and Homer's voice sounded right [1]), Abraham Simpson, Barney Gumble, Krusty the Clown, Willie the Gardener, mayor Joe Quimby, Hans Molman, SideShow Mel, Tickle, Kodos, Arnie Pye, Scott Christian, and other characters. Along with Hank Azaria and Harry Shearer, he is one of the leading actors in the series. For his work on the show, he was awarded three Emmys. Also, together with his wife, he wrote scripts for several episodes of the cartoon.
He appeared as himself in the episode "Homer Simpson, This Is Your Wife" ("Look, guys, it's Dan Castellaneta from the Tracy Ullman Show!") and "I Am Furious Yellow". Although his name does not appear in the credits of recent seasons, his distinctive voice can always be distinguished from others.
Filmography Daniel Louis Castellaneta
1989 - " Say something…»
1989 - " K-9»
1989 - " War Of The Roses»
1991 - " Not a word to my mother about the nanny's death»
1993 - " Super-Brothers Of Mario»
1994 — "The Return Of Jafar»
1994 — "the Client»
1994 - " Love story»
1996 - " Space basketball»
2000 - " Joseph: king of dreams»
2001 - " Laughter on the 23rd floor»
2002 - " Peter pan in Neverland»
2003 - " Kim the Almighty: the Villainous files»
2003 — "the cat»
2006 — "Smotritsa»
2006 - " Kasper's school of fear»
2006- " in pursuit of happiness»
2007 - " Simpsons in the movies»