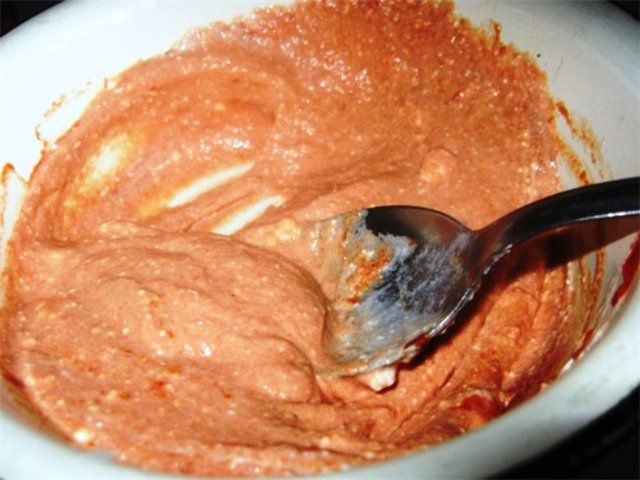 Ingredients
→ SALT
→ 1 CUP SOUR CREAM (15%--20% FAT CONTENT)
→ 1 TABLESPOON TOMATO PASTE OR 2 TOMATOES
→ 1 TABLESPOON BUTTER
→ 1 TABLESPOON WHEAT FLOUR

1 tablespoon of wheat flour spasserovat with 1 tablespoon of butter (you can spasserovat flour and without oil). 
Cool the flour, dilute with water (1/2-1 cup). After that, pour a glass of sour cream (15% -20% fat content), add salt and cook with constant stirring for 3-5 minutes. 
Then add 1 tablespoon of stewed tomato paste or 2-3 stewed tomatoes without skin to the sauce. Stir everything and warm it up for 1-2 minutes over moderate heat.