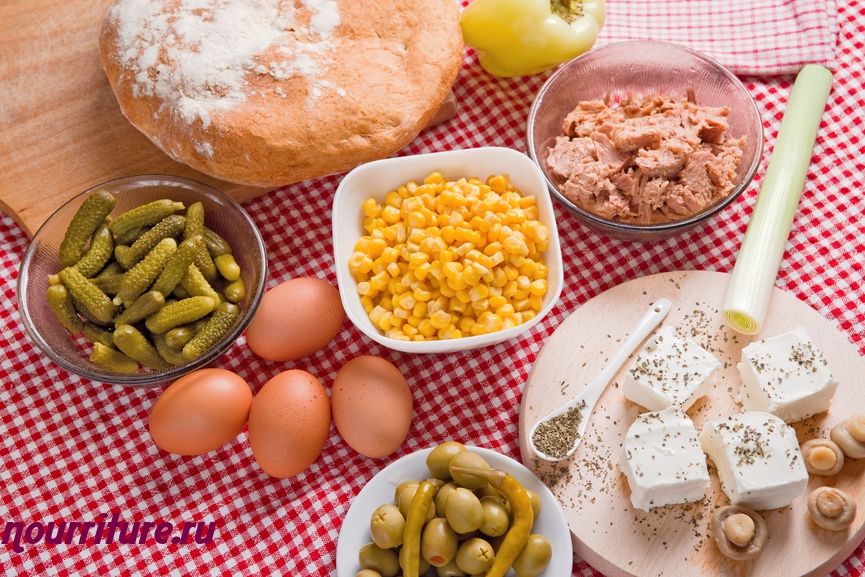 Ingredients
→ VEGETABLE OIL
→ GROUND BLACK PEPPER
→ 500 G CANNED TUNA OR BONELESS FILLET OF FRESH BOILED TUNA
→ 5 HARD-BOILED EGGS
→ 3 PICKLES
→ 2 PODS OF SWEET BULGARIAN RED PEPPER
→ 2 BOILED POTATOES
→ 1-2 TEASPOONS LEMON JUICE
→ 1 ONION

Remove the tuna meat from the liquid and cut it into small cubes (see also "Cutting fish" and "Features of cooking boiled fish", if fresh tuna is used). 
Finely chop the onion, bell pepper, pickles, eggs and potatoes. 
Mix all the ingredients, season with lemon juice and vegetable oil. Before serving, season the salad with salt and pepper.