Recipes
White sauce for fish (with vegetables)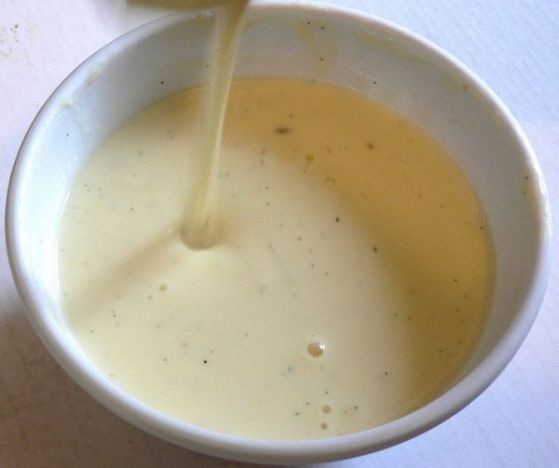 Ingredients
→ GROUND BLACK PEPPER
→ 30 G PARSLEY
→ 1-1. 5 CUPS FISH BROTH
→ 1 TABLESPOON BUTTER
→ 1 TABLESPOON CAPERS OR 1-2 PICKLES
→ 0.5 TABLESPOONS WHEAT FLOUR
→ 0.5 TABLESPOONS OF 3% VINEGAR (OR 1 \ 3 TABLESPOONS OF RHUBARB JUICE, OR 1\3 TABLESPOONS OF RED CURRANT JUICE)
→ 0.5 CARROTS
→ 0.5 ONION

Spasserovat flour with butter. Then dilute the hot fish broth, pouring it into a bowl with flour in small parts and stirring each time until smooth. After that, boil the sauce for 10 minutes, and then season to taste with salt, pepper and vinegar. 
Instead of acid, you can add table 3% vinegar, rhubarb juice, red currant juice to the sauce. 
Carrot, parsley and onion finely chopped, fry until tender in oil, put in a ready-made white sauce and boil. 
In the sauce, you can also add capers or peeled and peeled pickles, cut into thin slices and pre-cooked.