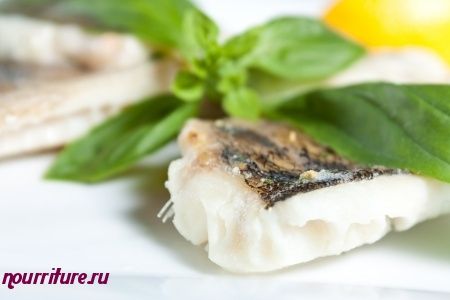 Ingredients
→ SALT
→ 300 G BONELESS WALLEYE FILLET
→ 30 G GREEN ONIONS
→ 3 HARD-BOILED EGGS
→ 12 PICKLED PITTED OLIVES
→ 0.5 CUPS OF MAYONNAISE

Boil the pike perch fillet until ready (see the articles "Cutting fish" and "Features of cooking boiled fish"), cool and cut into small cubes. 
Chop the olives into thin strips. Mash the eggs with a fork. 
Wash the onion dry and cut into oblique strips. Mix the pike perch fillet, onion, olives and eggs in a salad bowl. Then season the salad with mayonnaise and salt to taste.