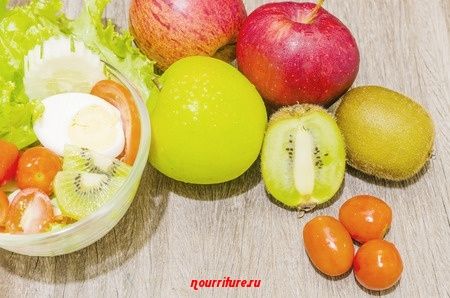 Did you know that half the sailors from the Vasco da Gama expedition died of scurvy, and the same fate befell the Russian Navigator Bering and his crew? You may ask: what do these facts have to do with today? Most immediately, because according to statistics, more than 50% of men-our contemporaries suffer from a deep deficiency of vitamin C. Lack of vitamin C has many symptoms: fatigue, lethargy, weakness, dizziness, drowsiness. If you do not help the body in time, there will be threatening signs of scurvy. Therefore, you should not just eat regularly, but cook accordingly – so that the food retains vitamins.
Take care of vitamins: about the benefits of vitamin C
Since the main suppliers of vitamins are fruits and vegetables, it means that you should follow certain rules for their storage and preparation. Even the most vitamin-rich foods can become completely useless if they are not properly processed. For example, during heat cooking, 20% of vitamins B2 and PP, 30% of vitamins A, B1 and carotene are lost. And vitamin C is destroyed even under the influence of sunlight and long-term storage. When cooking, 50% of vitamin C is lost, when baking vegetable puree-all 80%! For example, in cabbage soup from fresh cabbage that has stood hot for more than 3 hours after cooking, only a third of the original amount of vitamin C remains, after 6 hours-only 10%, and when reheated does not remain at all. When cooking cabbage, half of the vitamin is lost, but when stewing – all 80%. Therefore, foods containing vitamin C are best consumed raw, and if you cook it correctly.
By putting vegetables in boiling water, we almost completely preserve valuable vitamins. It is even better to cook them in the skin, and clean them before serving. If the technology of cooking requires the addition of soda, it's bad: it kills vitamin C. but the acidic environment, on the contrary, preserves it.
There is a myth that pickling and pickling does not destroy vitamin C. Unfortunately, this is not the case. But if you properly store, for example, sauerkraut, you can get a valuable food product:
lay the cabbage tightly so that it is covered with a layer of brine;
serve the cabbage on the table at the last moment – removed from the brine, it quickly loses vitamin C;
do not freeze the cabbage;
freezing and subsequent thawing completely deprives cabbage of vitamin C, so if you are cooking, for example, Solyanka, it is better to put frozen cabbage in it.
With proper storage, cabbage remains the most valuable source of vitamin C, which it can contain 80% even in March! To make a menu rich in vitamins, you should take into account the intensity of work, the degree of physical activity and the age of all family members. A lot of vitamin C is found in rosehip, all types of cabbage, oranges, lemons, strawberries, spinach, currants, sorrel.